Foodiez App Concept
Introduction
Foodiez is a concept for an app that allows food enthusiasts to connect virtually. Users can post what they're eating, where they got it, and rate the experience. Other people can then quickly find that restaurant in the app and find food that appeals to them. The app also has a video chat feature allowing users to chat about food or even eat together virtually.
Wireframes
These wireframes were what followed the ideation phase. These were hand drawn and show how each of the screens are laid out and what can be accessed from them.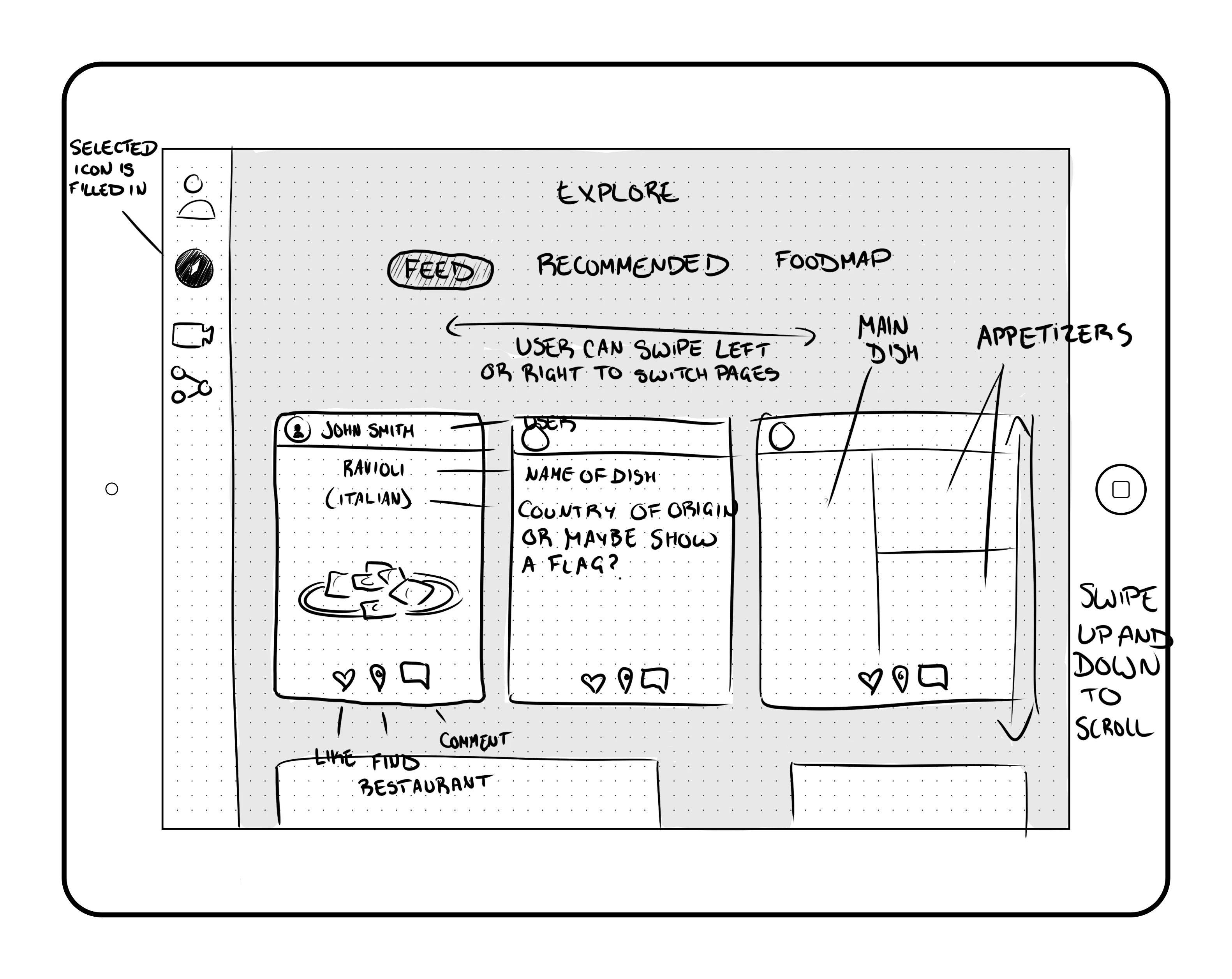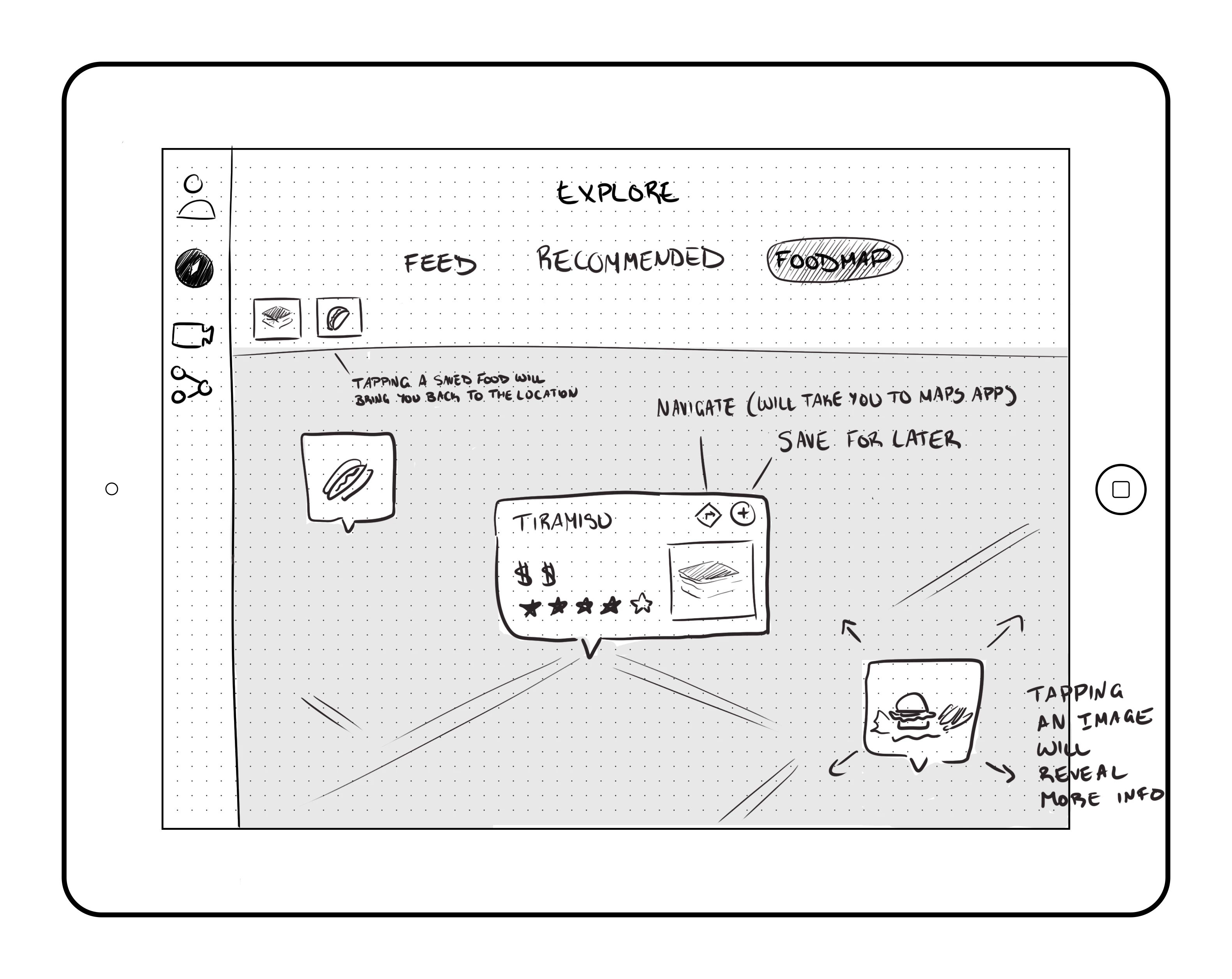 UI Kit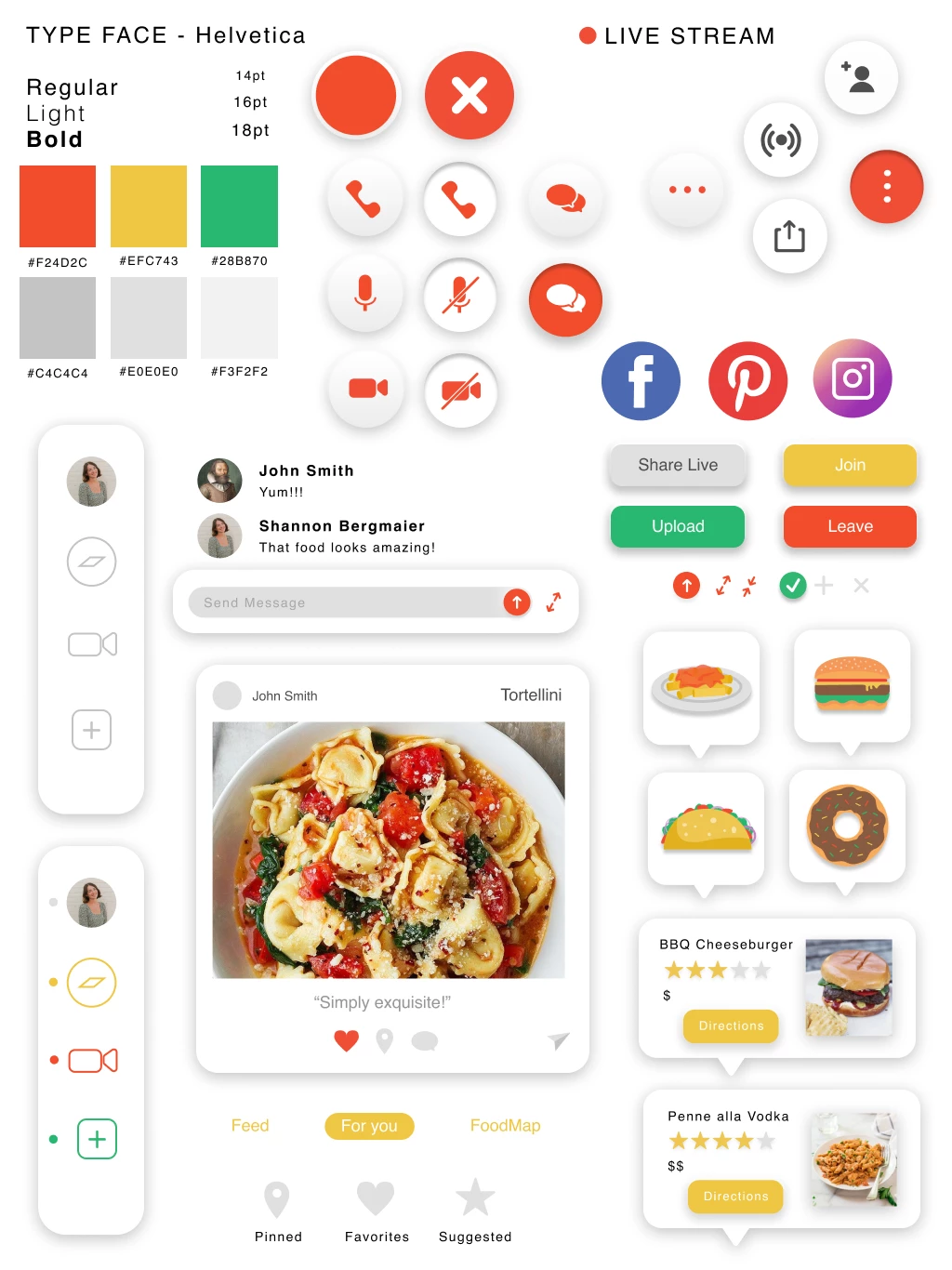 Final Screens
Once wireframes were finalized, the final screens were created in Figma. These were full color, contained images and UI elements from the UI kit. These screens are the closest representation of how the real app would look.