Ang and Jack's Eatery Branding Proposal
Introduction
Thank you for the opportunity to submit a proposal for the design of your restaurant's website, and to help you establish a brand. Working together, I believe we can create a site that is easy to use and has a welcoming appearance. Based on my understanding of the company thus far, I have identified and listed below the needs and solutions we will address in this project.
Needs
Ang and Jack's Eatery needs a website and brand that will draw in potential customers whilst speaking to the restaurant's values. The food needs to look appealing, and website should make customers from different backgrounds feel welcome. To accomplish this, we will need high quality photographs, and a rebrand that is both modern and elegant. The site requires a homepage, menu, promotional deals, and contact information. In addition, it should state the goals the restaurant hopes to achieve, such as being inclusive to all and combining western and eastern cuisine. Because the restaurant has a presence on UberEats and Caviar, customers should be made aware of that on the front page of the website. Also, having beautiful signage, menus, and business cards for the location itself is crucial to your restaurant's success.
Solutions
Ang and Jack's rebrand will consist of a new color scheme, logo, and graphics for the website. First and foremost, I will be creating wireframes of the site so we can get a better idea about its overall layout. Once deciding on the layout which best fits your needs, I will prepare assets for the site. This will include a logo, icons, and possibly photographs of the types of food being served. From my understanding, there are currently no photos of the establishment or food so I will mainly be creating graphics to serve this purpose. I will also be designing signage (both indoor and outdoor) for the restaurant. Print material such as menus will contain both traditional Chinese and Italian design elements such as flourishes and hints of gold to pay homage to both cultures.
Brand Identity
After doing a bit of research, I've put together two possible color palettes that I think would fit your brand perfectly. Both are warm palettes, one dark, the other a bit lighter, if the first is a bit too dark for your liking. But I think either give your restaurant that high class appeal you're looking for.
Color Palettes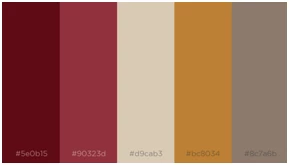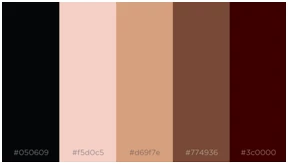 Wireframes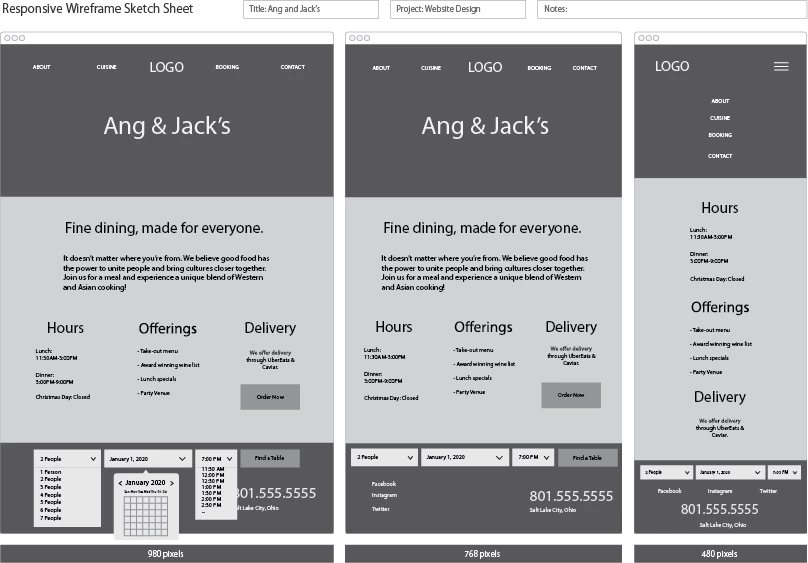 Menu
The original scope of the project did not include a menu design. For portfolio, I created one with some common asian fusion dishes.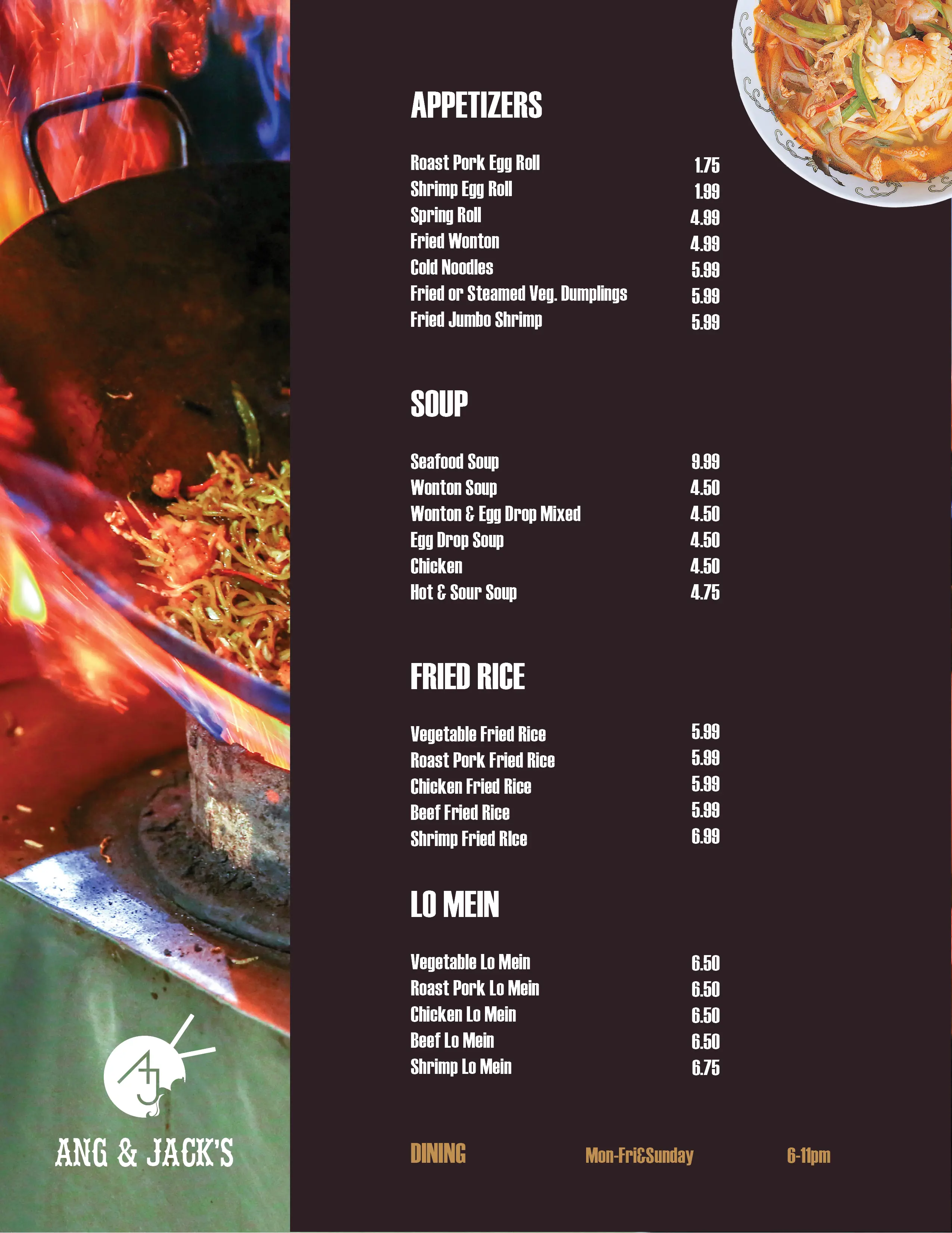 Visit Site